The school play ground is situated near RTO Pune. The play ground is spread over an area of five acres where the students play foot ball,hockey, cricket, basket ball and athletics events.There is a swimming pool and a riding ring.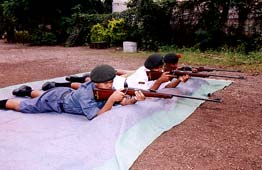 For NCC cadets, firing range is an additional facility of this school.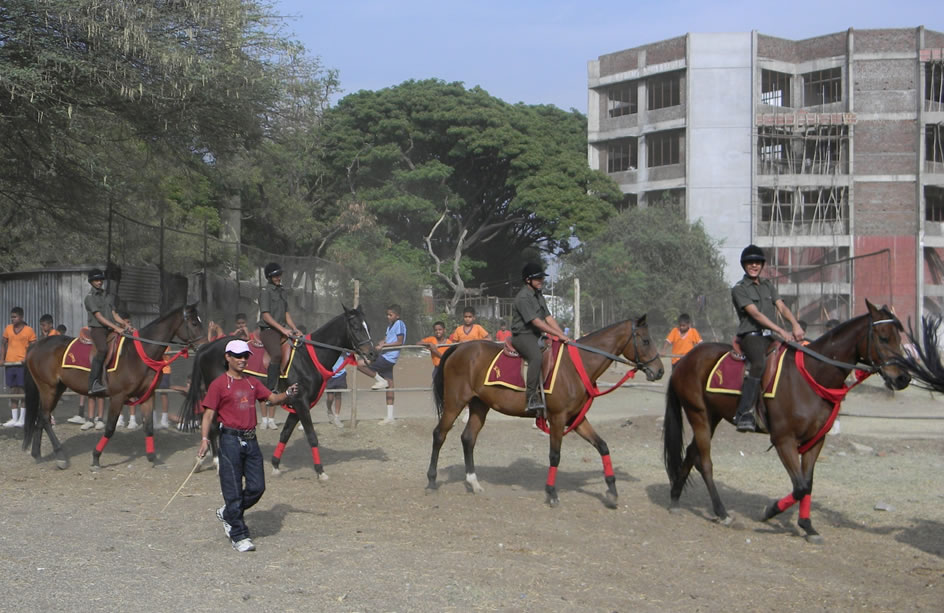 School's Horse-Riding ring.